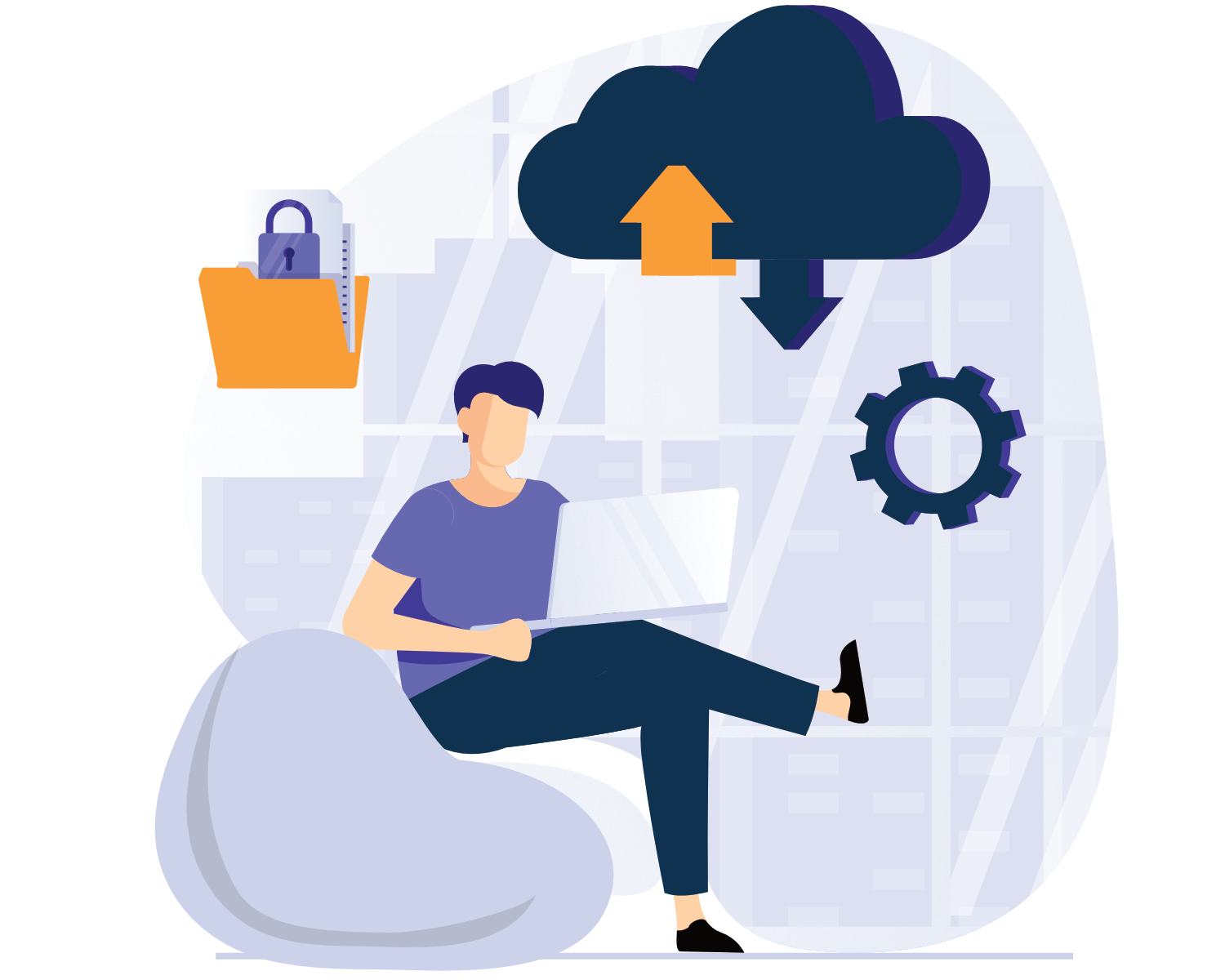 Bring your team, clients, performance, and data together in one place, with Digital Practice:
Time Tracking and Timesheets
HR and Payroll Management
All-in-one Practice Management Software
Digital Practice is a collaborative practice management software that enables seamless client service so teams know who is doing what, when, why, and how teams manage most of their day to day activities all in one place. Whether you're looking to operate efficiently at scale, or growing a unique practice culture dedicated to service, Digital Practice will help you automate your work and give you all the information you need.
Run an efficient and collaborative firm.
We have put all your tools in one place, so you don't have to switch gears just to find the information that you need. Digital Practice is designed to make life easier for your partners, managers, clients and employees.
Goal
Management
Business
Development
Project
Management
Human Resource
Management
Collaborate better, faster and smarter using the OKR Goal Management Framework
Set objectives that are measurable, concrete and action oriented goals that you want to achieve over a set period of time. Collaborate with your team members to make sure everyone is aligned to strategy and business direction. This is the most advanced yet clear-cut system for goal setting.
Your whole team can visualise a snapshot of your current objective progress at any time.
Assign tasks to your team members that are aligned to the objectives and key results set.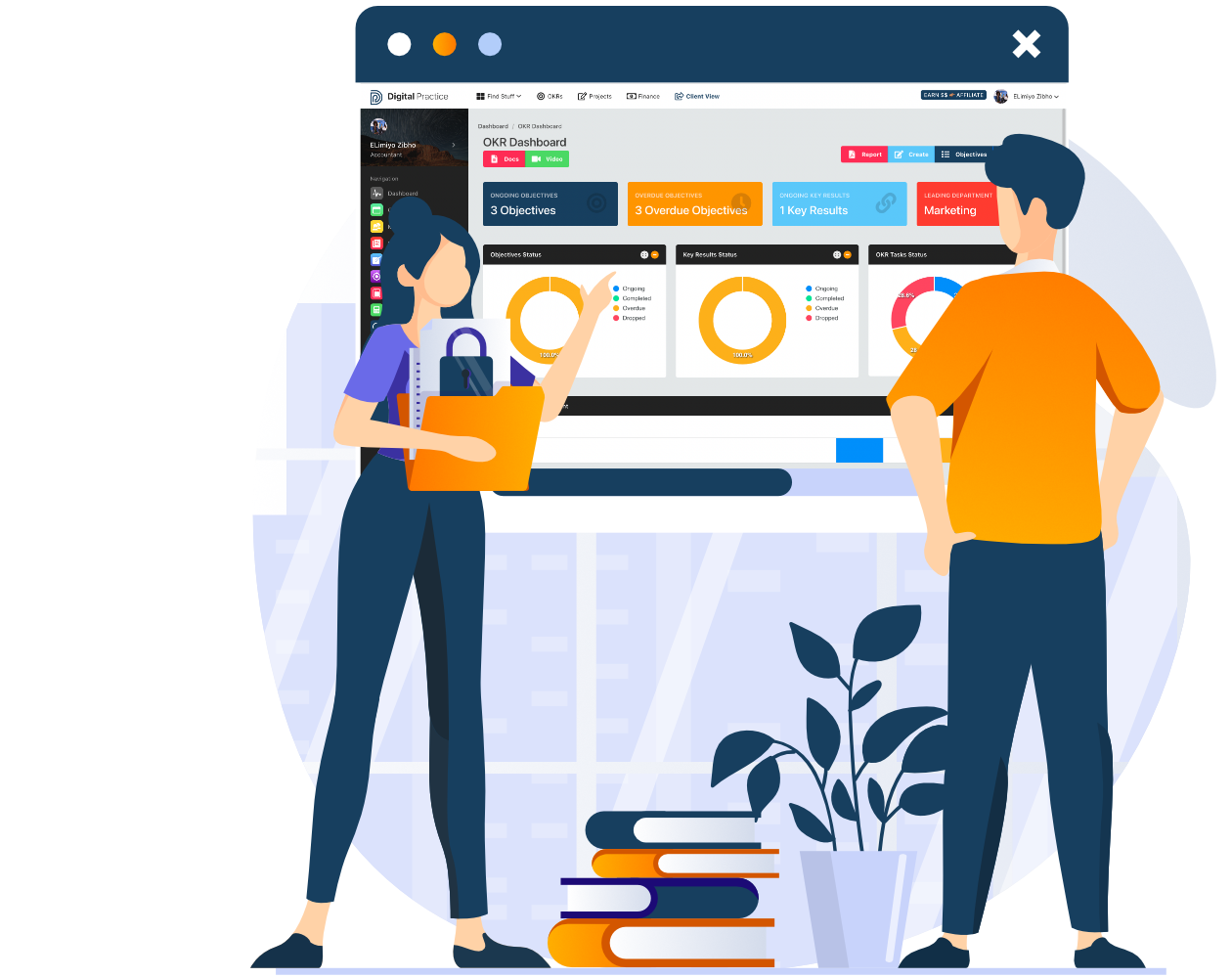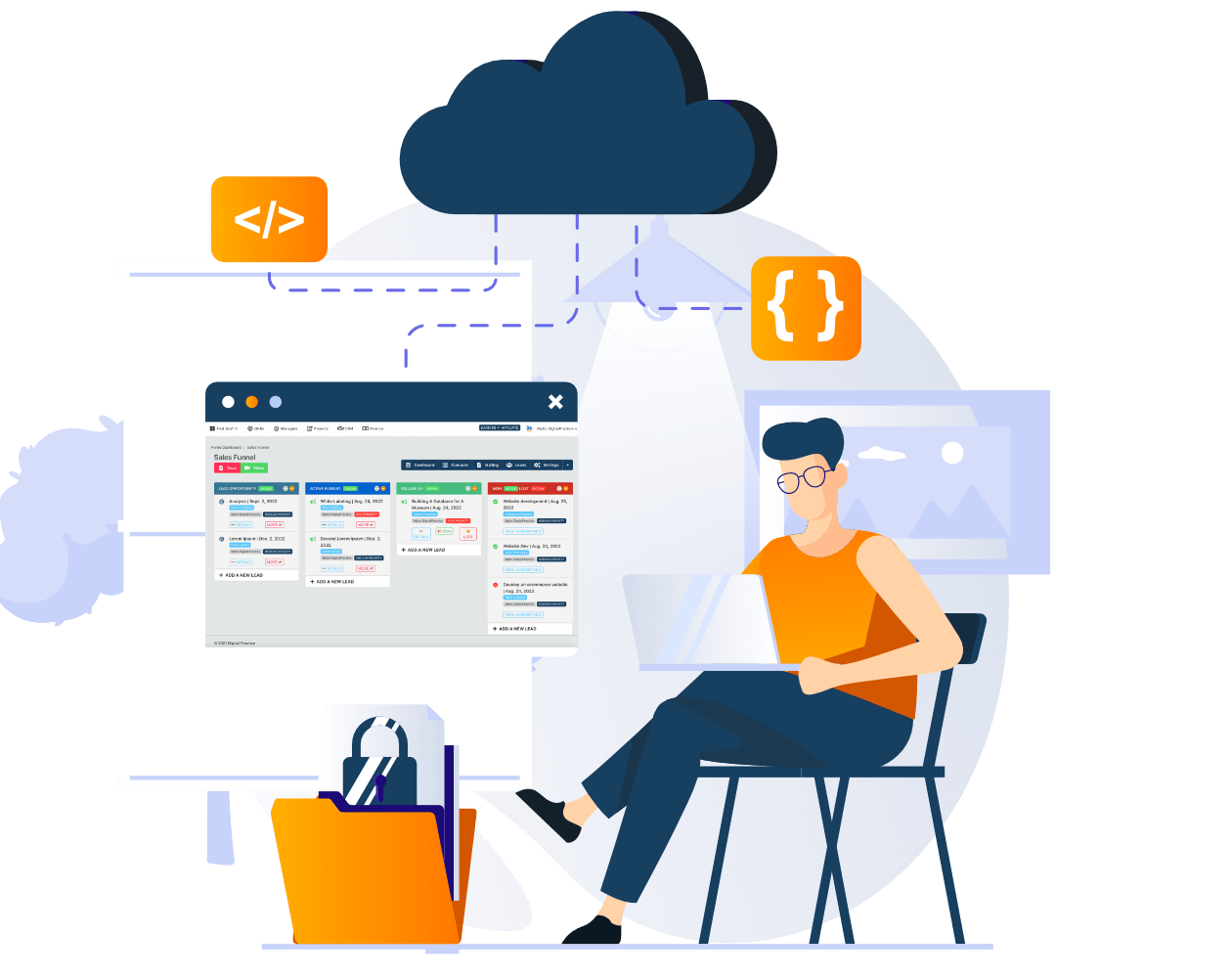 Drive Business Development to grow your firm
Digital Practice allows your Sales and Business development teams to be on the same page when following up on Leads. As you work on building and growing your firm, let Digital Practice help you to organise your information and streamline resources.
Follow up on your leads from prospects to becoming clients and grow your business with built-in reminders, meetings, calendars, and notes.
Segment your client lists and make sure the right message reaches the right audience at the right time all within Digital Practice.
Project Management for accountants and bookkeepers
Project Management is a crucial part of any professional services business. We simplify the day-to-day project management activities by breaking down a project into milestones and tasks. Create milestones for projects and assign tasks to those milestones. Digital Practice also comes complete with Employee Time Management, time tracking, timesheets and booking hours to projects.
Project Milestone Management
Track milestones per project, assign and track tasks to specific project resources.
Employees can complete weekly timesheets to account for hours spent on projects.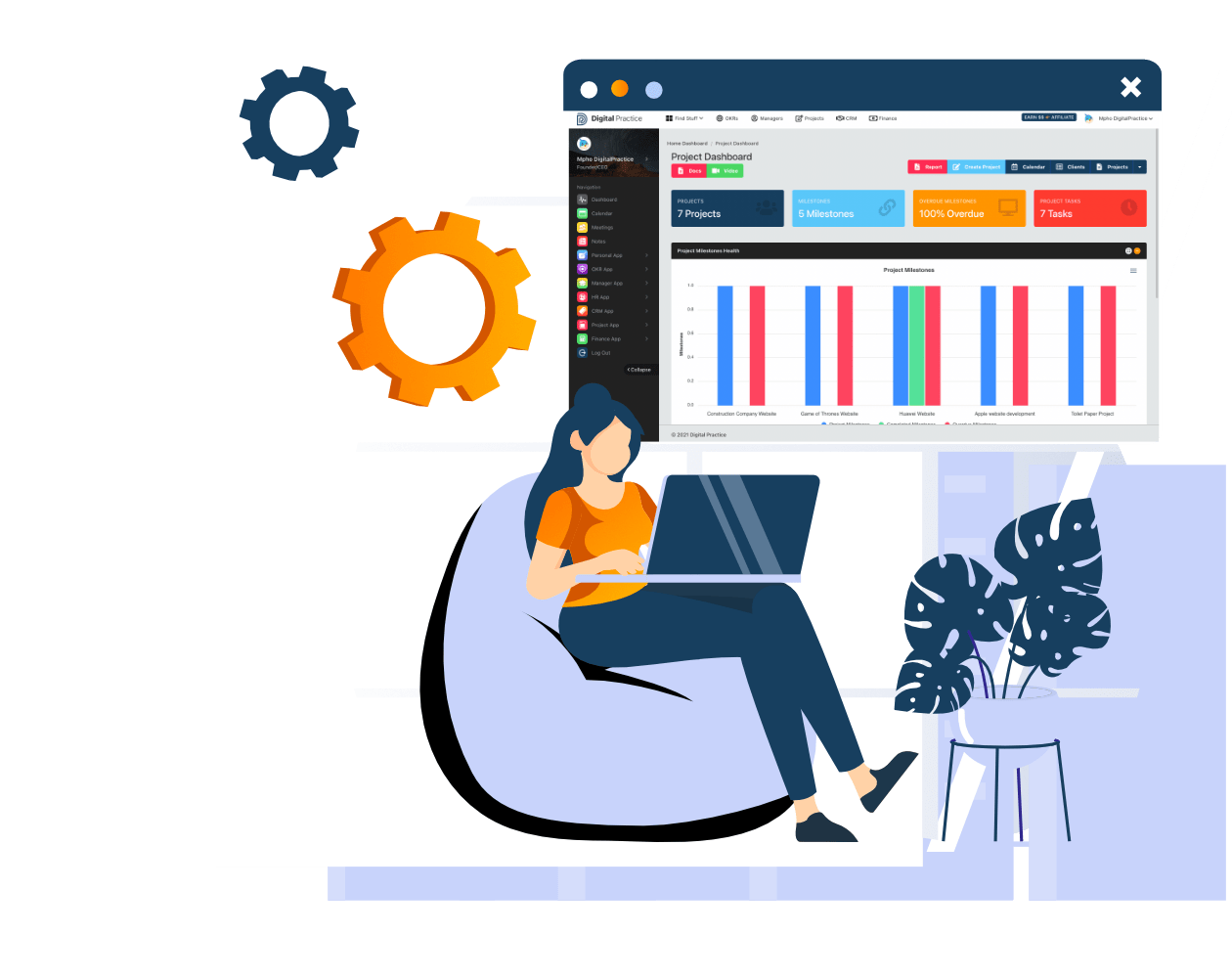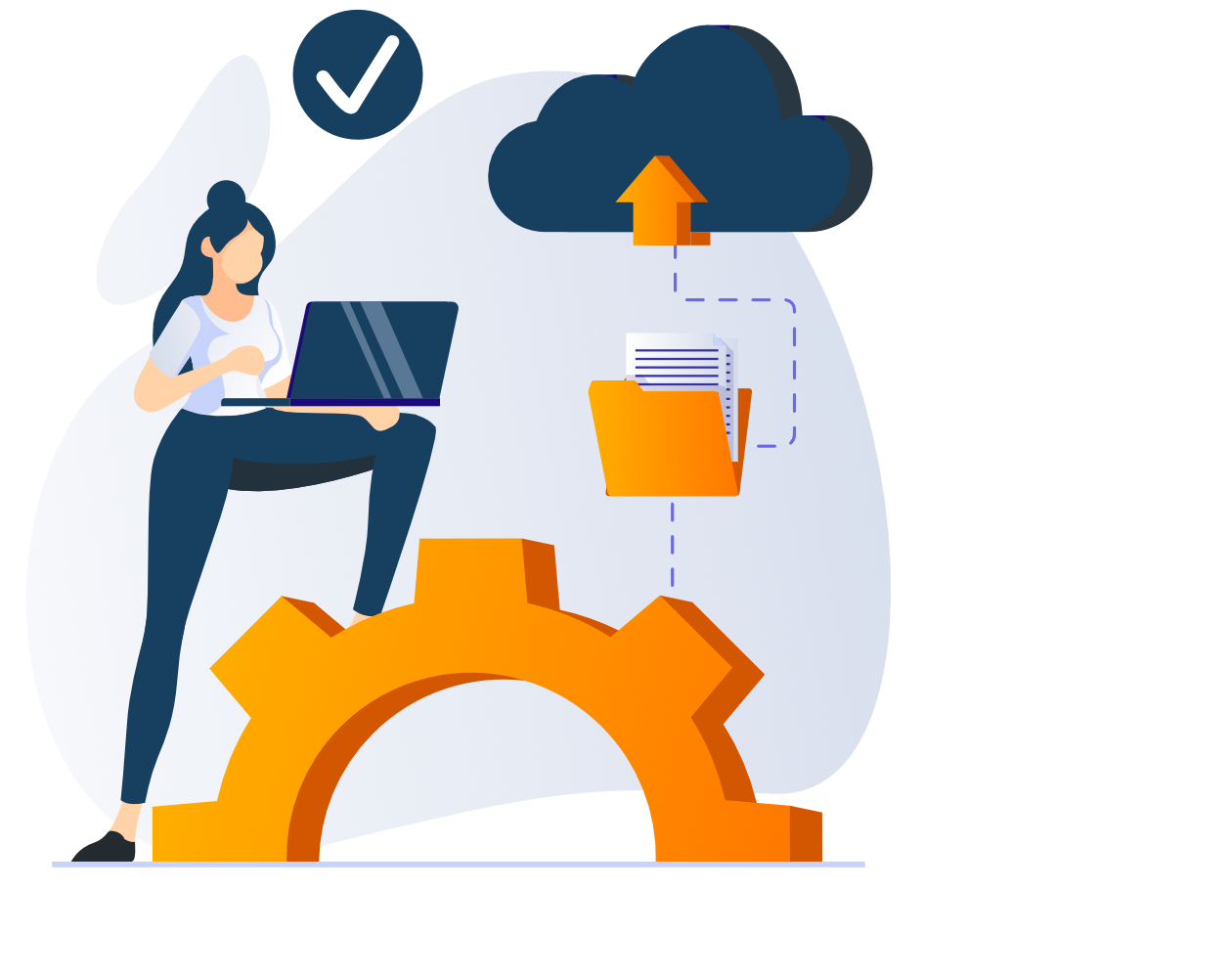 HR Management Capabilities
Keep your employee HR files, and records in secure cloud servers - while maintaining strict access control. Manage leave, HR policies and much more from the HR Application. Get more done with our human resource process management software.
Apply for leave, track leave applications, and approve or reject leave.
Invite new members to your team, assign team tasks and responsibilities, and deadlines.
Easily integrate Digital Practice into your other favourite applications.
For developers, Digital Practice offers a secure API with RESTful JSON endpoints.
Get Started
API Documentation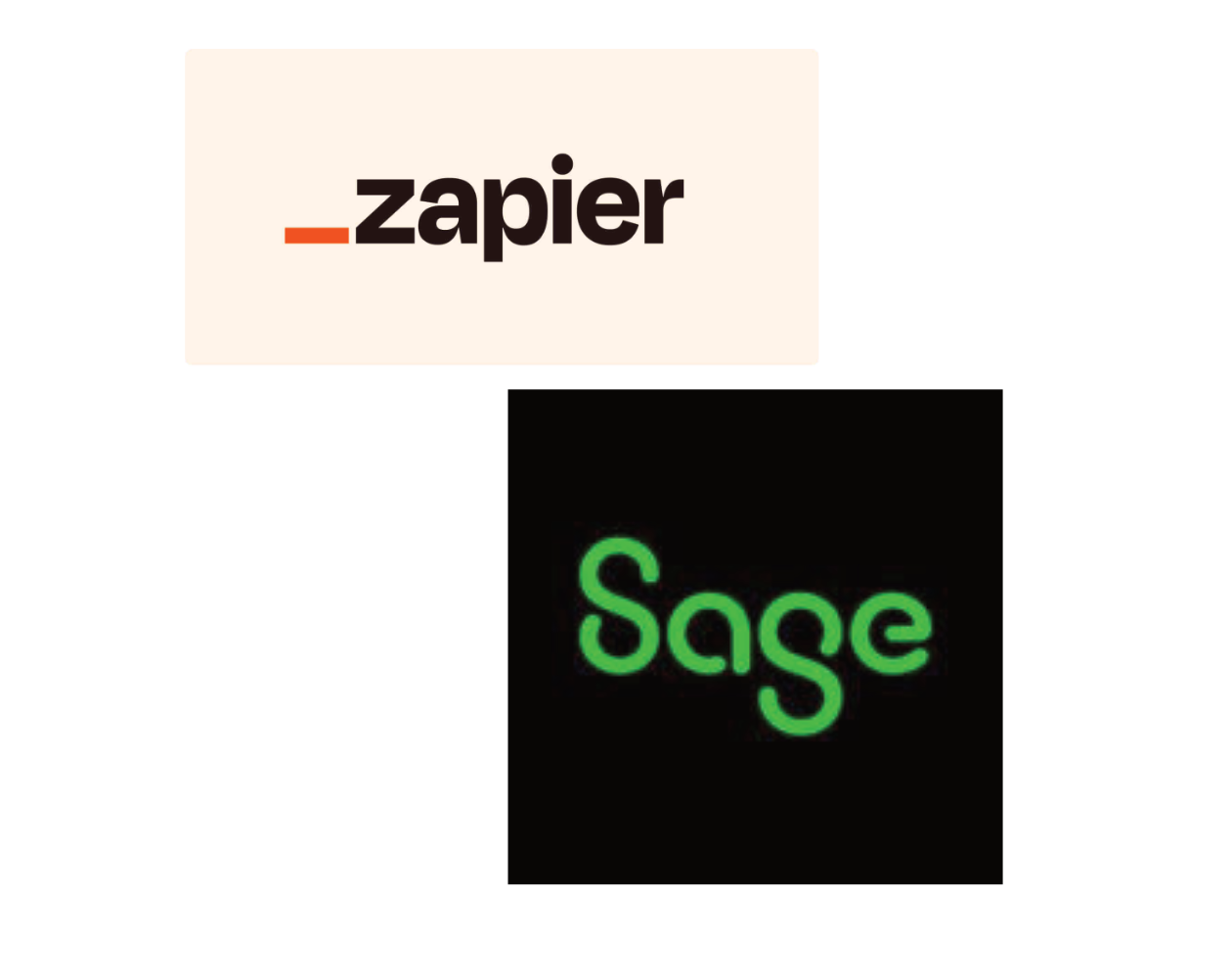 The team collaboration your firm has been waiting for.
Leverage Digital Practice for team collaboration while keeping important company documents, files, communications, decisions, goals, and responsibilities secure.
Document Management
Document management is made easy with Digital Practice's project-specific document instances which allow for easy navigation and collaboration amongst team members throughout the organization.
Company
Notes
Use rich text to create meaningful and comprehensive notes that are related to your clients, projects and tasks. This will allow everyone to remain abreast of any actionable points for future reference.
Meetings Management
Keep track of meetings and their outcomes from the Digital Practice platform. Maintain meeting notes and task lists for all business meetings and easily link them to the related projects and business growth initiatives.
Integrated
Tools
Encourage business productivity through centralizing and streamlining your data and communication across various divisions and teams in your business while upholding rigorous access control.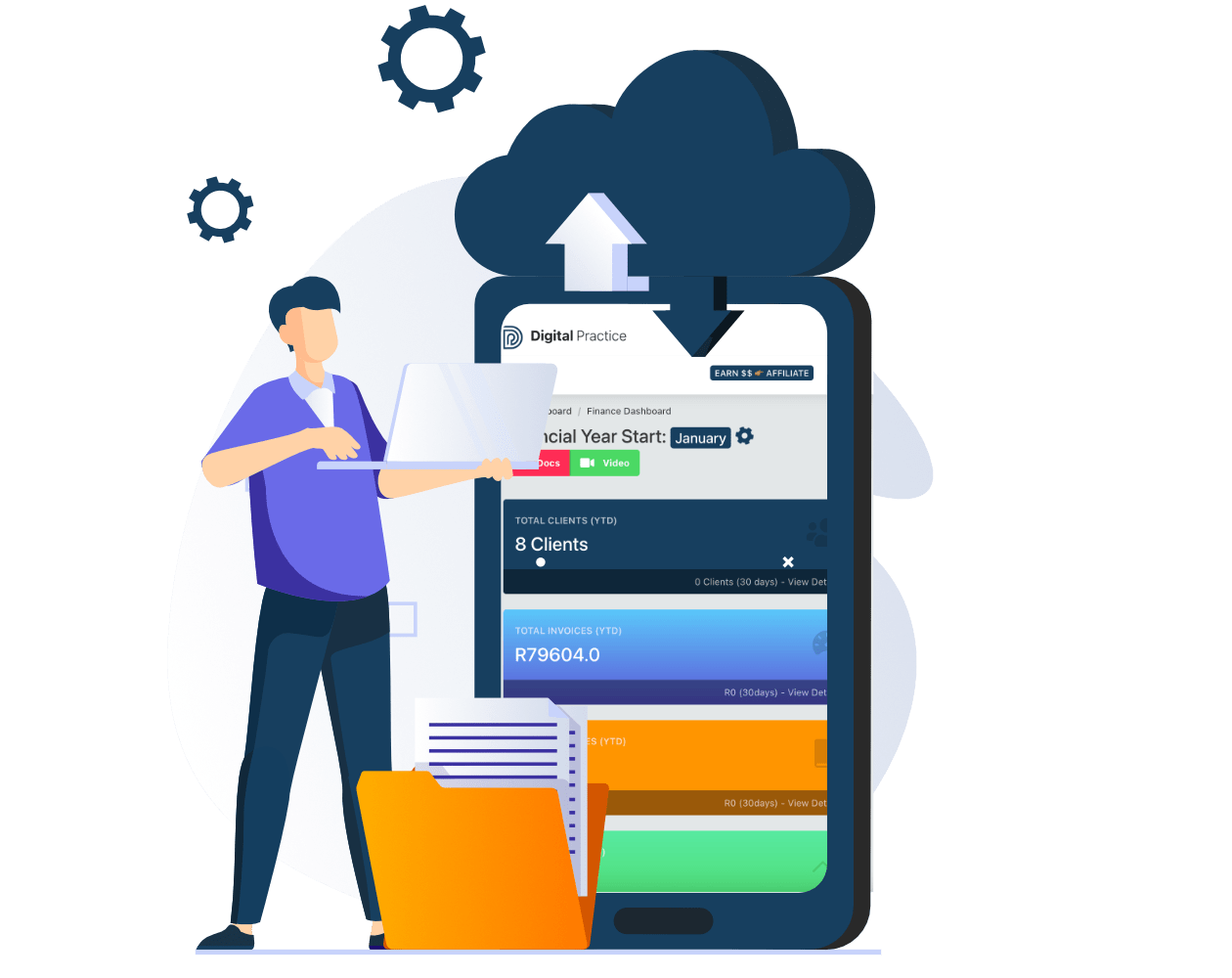 Finance for your practice
Digital Practice is designed to meet the finance needs of small and medium accounting and bookkeeping firms. It can be used for quotations, invoicing, and expenses— everything you need to ensure successful delivery for your clients. Digital Practice delivers powerful finance capabilities that provide small and medium-sized businesses with a view of their everyday financials, in an easy-to-understand interface that every business owner can use.
Get Started
Project Management Client Access Portal
Digital Practice comes with built-in project management capabilities that make it easy for managers to give their clients secure, direct access to crucial project information, documents, and invoices via the Digital Practice client portal. Sending invites to clients is as simple as emailing them a login link. With this secure platform, you can work with clients from anywhere, at any time.
Get Started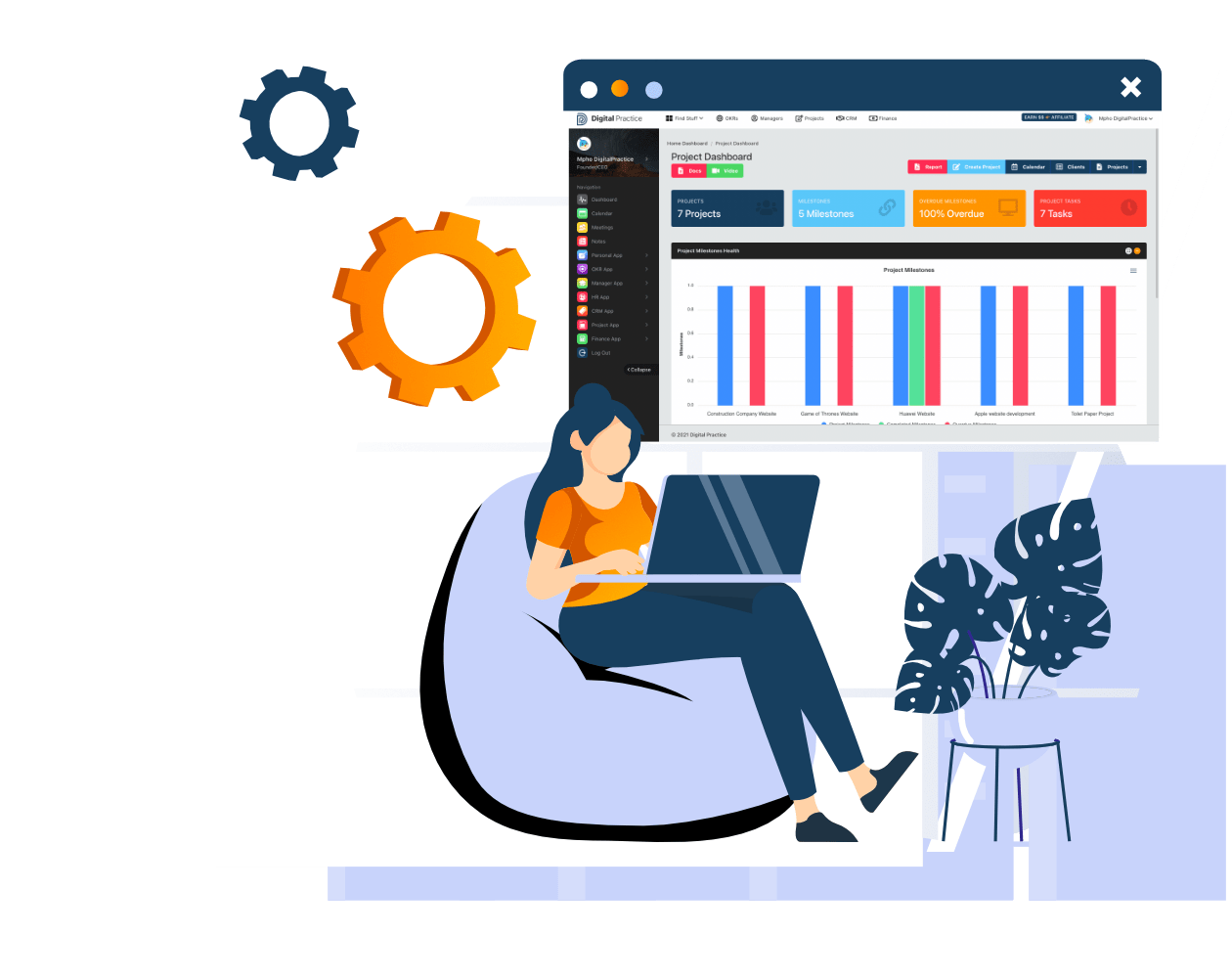 Don't just take our word for it, check out our clients reviews and what people say about our Software.
What others say about us!
I'm so glad that I found Digital Practice! They made a complicated process seem easy. The outline of the process in their onboarding is thorough and easy to use. It's also impressive that they have a comprehensive FAQ and help portal. I'm glad this was available to me when I was looking for practice management software.
— Think Analytics
I researched for months for good practice management software and was about to break my bank before I found Digital Practice. It's worth every penny and the minimal time it takes to learn it. I love that there are so many features, from goal management to having visibility on how much time is being spent on different tasks.
— TMMBS
As soon as I installed Digital Practice and started using it, I knew I made the right choice. It is feature-rich, and a delight to use! The system is constantly being updated to keep up with the latest technology so I can focus on what I do best.
— Business Managers
It really saves me time and effort. Digital Practice Business Software is exactly what our business has been lacking.
— Business Managers
As a small business owner, I found myself constantly frustrated with managing my practice manually. I was constantly chasing information and trying to keep up with my team's to-dos, it was exhausting and inefficient. Digital Practice has changed all of this with its intuitive interface and clean design.
— The Accountant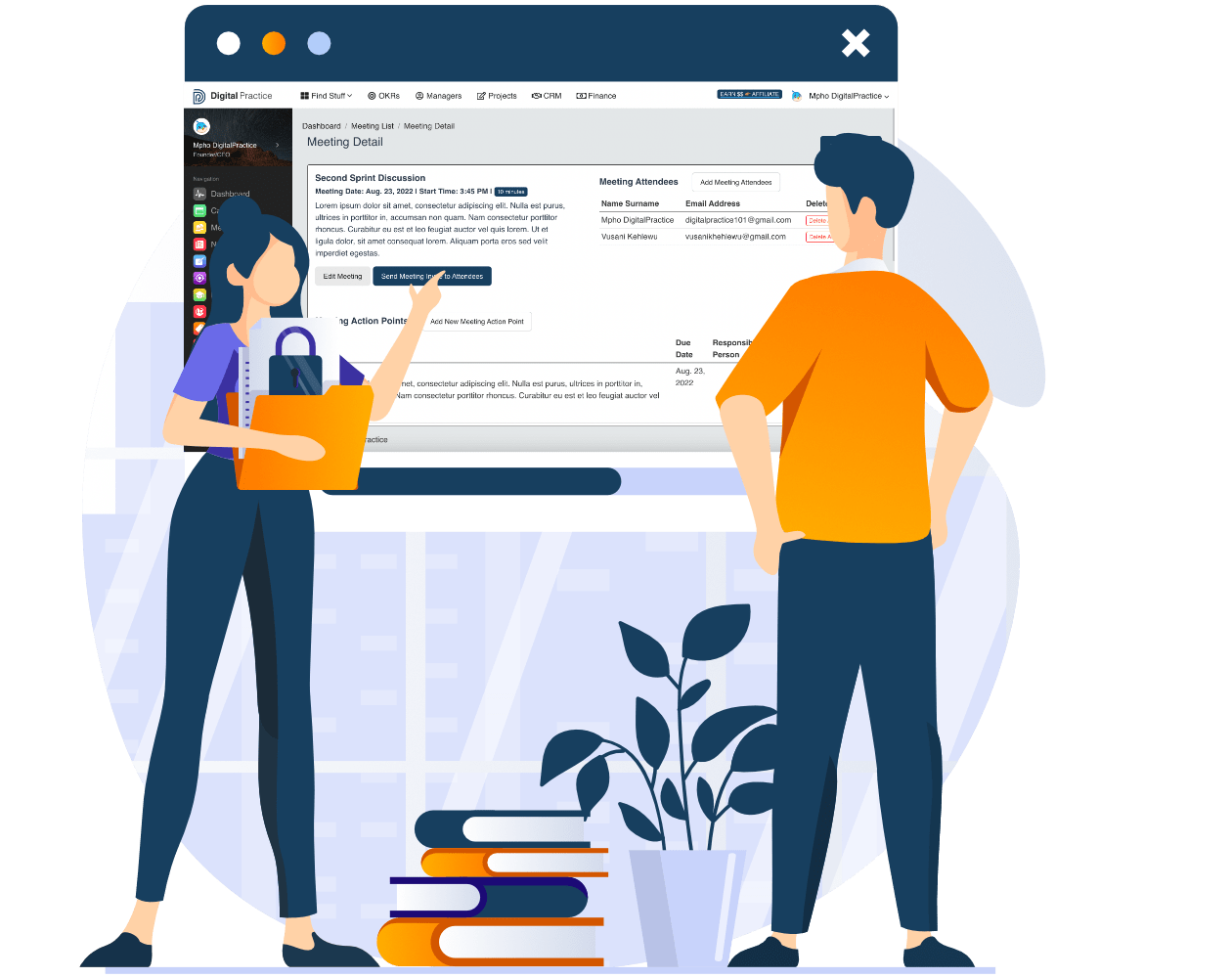 Meeting Management Software
Save time and energy by using Digital Practice as an all-in-one meeting management capability. Schedule meetings, send meeting invites, record action items during the meeting, and send out minutes of the meeting directly to the attendees after the meeting. Digital Practice is your solution for innovative, collaborative meeting planning that will help you and your team stay on track with scheduling and organizing all of the details.
Get Started
Start with a 30 Day Free Trial
Get started right now for FREE, no credit card required, no obligations. Cancel anytime, no cancellation fees or hidden clauses.
START YOUR 30 DAY FREE TRIAL
Employee Timesheet Management
If you are looking for a time tracking software that is specifically designed for small and medium firms, look no further than Digital Practice Employee Timesheet Management features. Fully integrated within the Payroll and Project Management modules, making timesheet management a breeze by incorporating time tracking, time management, and timesheet booking against projects and admin hours, making it the perfect solution for your firm's needs.
Get Started