Simple Employee Timesheet App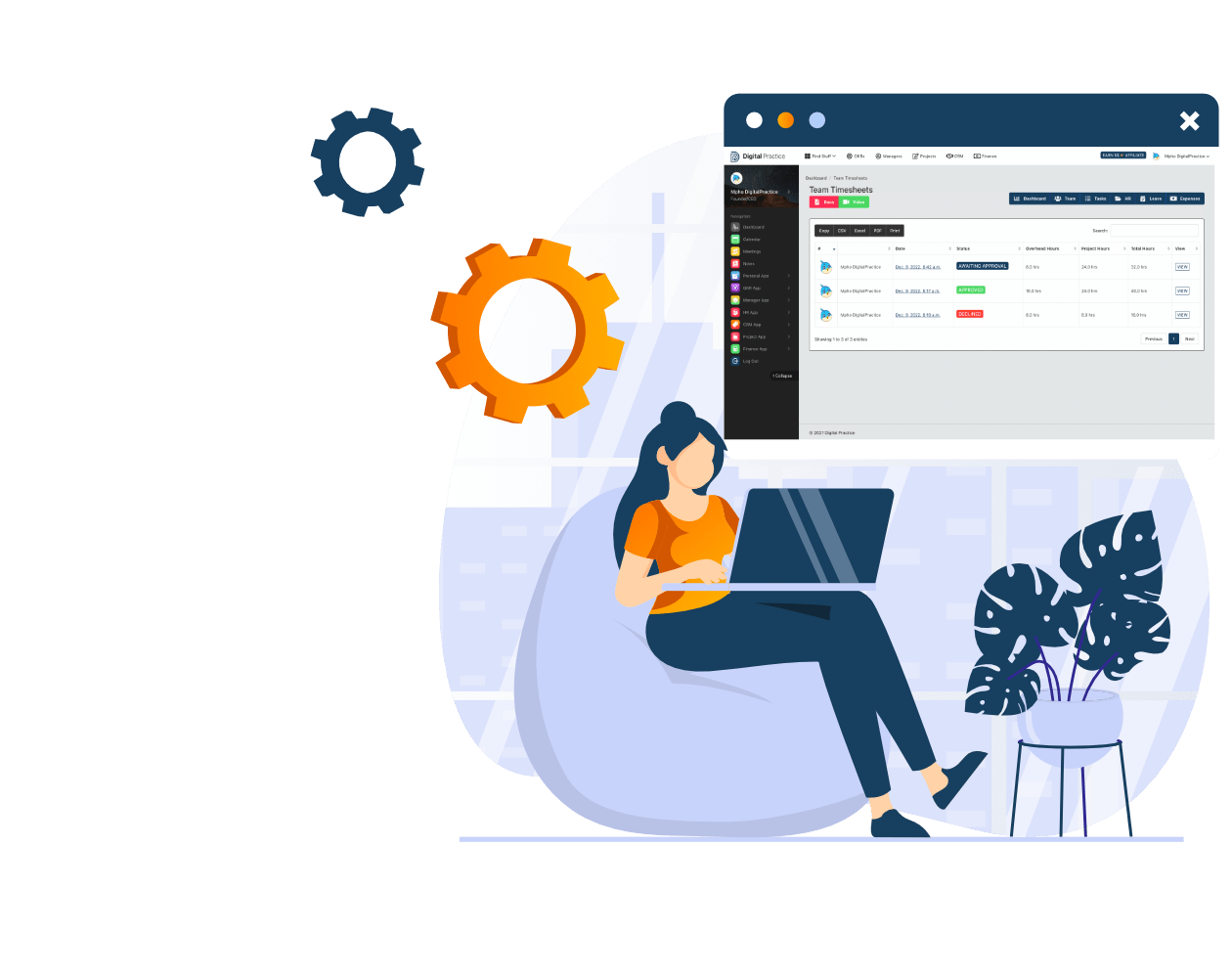 Easy Time Tracking
Enhance transparency and accountability by using Digital Practice's timesheet management functionality to track productive hours and ensure that you are using your resources optimally.
Straight forward time tracking
An intuitive user interface with the ability to simultaneously track time for multiple activities.
Manage time approvals
Quickly and easy create invoices from manager-approved timesheets at the click of a button.
Powerful Time Tracking Software For Professional Services Teams
A simple yet powerful time tracking solution that lets you and your team track work productivity, and billable hours for your projects. Managers have visibility of their team members' workload which helps improve resource planning as the project progresses.
Weekly Timesheets

Line Manager Approvals

Administration Hours

Project Hours
Effective time tracking
In addition to business growth, many accounting and bookkeeping firms are constantly looking at the right balance of revenue and profitability. And without costing-tracking software such as timesheets in your business, it can prove difficult to achieve this balance -
including knowing when there are issues with the budgets allocated for your projects.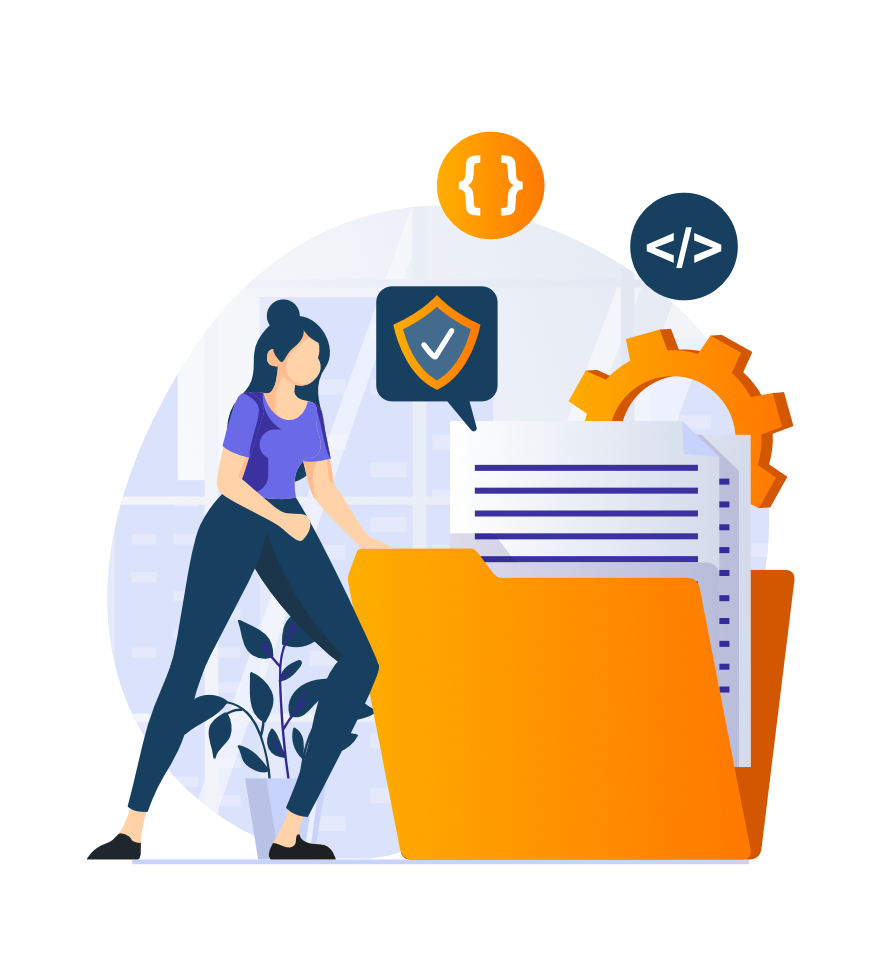 Managing your project costs with Digital Practice
Digital Practices' timesheet functionality is integrated with other relevant features housed in Digital Practice such as the project management, finance and the manager to allow for ease of insights into per project profitability, billing where applicable and timesheet approvals by line managers.
Start with a 30 Day Free Trial
Get started right now for FREE, no credit card required, no obligations. Cancel anytime, no cancellation fees or hidden clauses.
START YOUR 30 DAY FREE TRIAL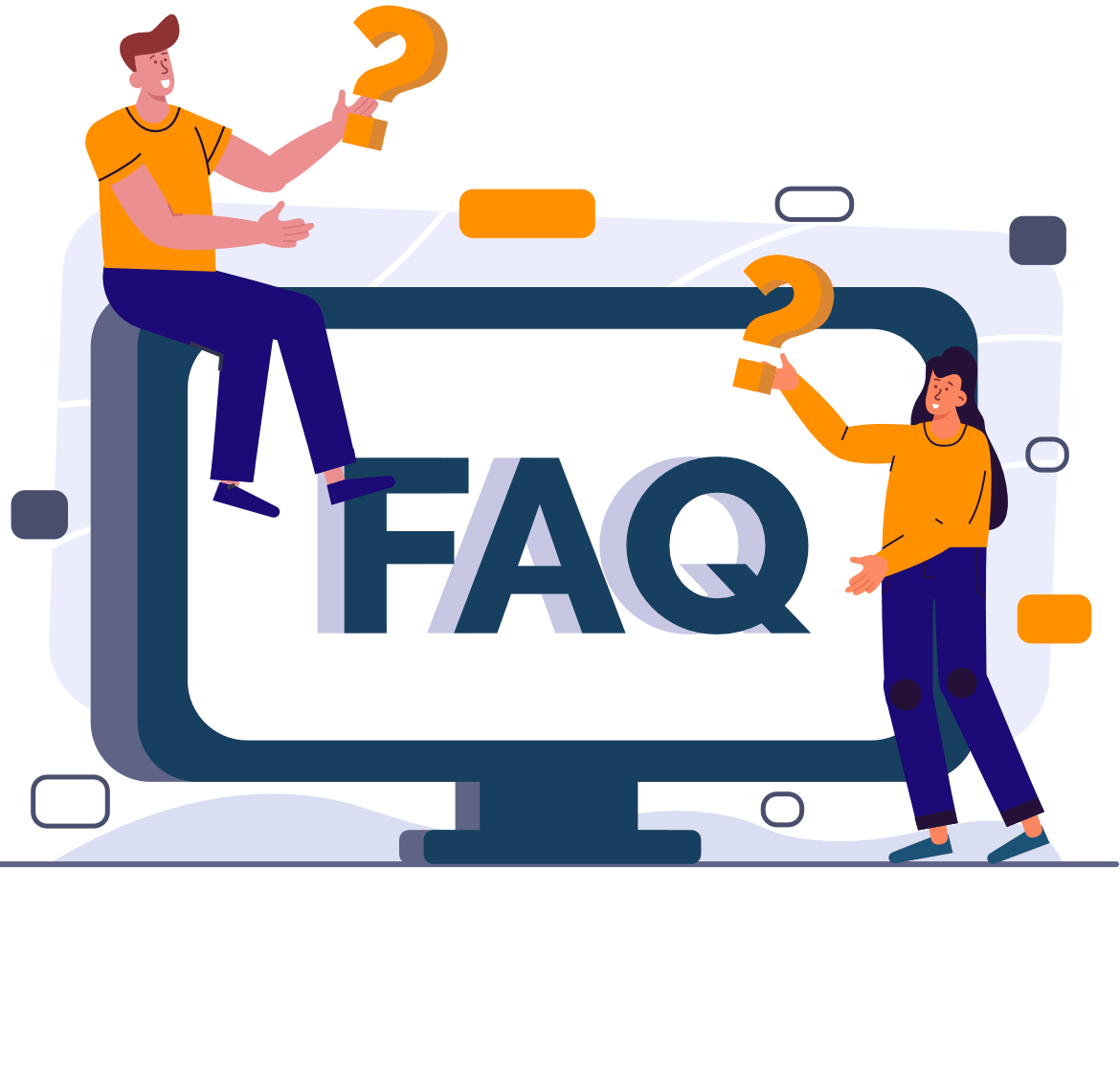 A timesheet is a written record of time spent by an employee on specific tasks within a company over a specific period of time. On Digital Practice timesheets are recorded on a weekly basis, meaning every week an employee will create a record of how they spent their time - between certain projects and overhead tasks.
2
Why are timesheets important?
Timesheets help companies keep track of the workload of different employees and also allow for an auditable record of what employees spent their times on. In cases where employees are working on client projects, they make for the ideal tool to use to create invoices for clients.
3
What if my employees do not work on projects?
You can also use timesheets to record administrative hours not associated with projects such as: leave days and training days. This will help your organisation allocate budgets to these administrative tasks.
4
Who needs to complete a timesheet?
This is entirely dependent on your company policies, however, generally, a timesheet is completed by the employee and approved by the line or department manager. It is important that each employee fills in their own timesheet, to account for the time they spent on the project. However, a line manager can decline or adjust a timesheet as they see fit.
5
Who approves a timesheet? The line manager or project manager?
The line manager will approve the timesheet on Digital Practice. The project manager is responsible for creating tasks and accounts for employees to book time to as they work on a project, project managers can also deactivate cost centers and codes to maintain control over their projects.
6
Can the line manager also be the project manager?
Yes. In that case they will manage the project tasks and also be responsible for approving timesheets.
7
How can I invoice the client from a timesheet?
Once a timesheet is created, the line manager needs to approve it. As soon as it is approved, the project manager will be able to create invoices for those hours. The available hours to book will be visible on the project management dashboard and invoices can be created with just one click.
8
How can I change the timesheet after I have created it?
Digital Practice allows the employee to change their own timesheet, if they made a mistake on the timesheet before the line manager approves it. Once the timesheet is approved, for obvious reasons it cannot be altered.
9
Can we add new accounts for booking time over the default accounts on Digital Practice?
Yes, each organisation can create their own accounts that suits their business needs. The default overheads accounts that come with Digital Practice are:
Administration Overheads
Idle Time
Training Courses
Normal Leave
Sick Leave
Study Leave
Family Leave
Maternity Leave
Paternity Leave
10
Can I also delete accounts I do not need?
Yes, you can add and delete accounts as required by your business.